Booking: Call Us At 865-387-8219
or Emailing: chrismc11165@gmail.com
Links:
Website Areas:
Visit Us On The Picture Social Network
Yes we do weddings!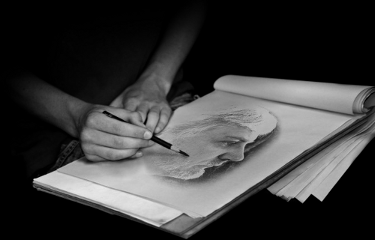 A Little About the Photographer!
Chris has been in the portrait business for nearly 15 years now; as a former Olan Mills sales rep and photographer's assistant, Chris brings not just experience but a lot of heart and soul to his work. He has traveled all across the United States meeting people from all walks of life and believes that photographing is more than just shooting a picture, it's capturing a moment in time that will last a lifetime and be cherished no matter the years that go by. He's currently a contract photographer for Mosaic Imaging of Chattanooga, TN. a web designer and recent criminal Justice graduate from University of Phoenix.
He named the company "KAIROS", because of its meaning: "a unique moment in time captured for a specific purpose, a "kairos" moment." That's our goal and heart for each portrait session we do. We don't just want to take pictures, we want to capture something that will last a lifetime and never be forgotten. He stands ready to serve you and your family and make sure your photography and portrait experience is a fun, and stress free ordeal.
Contact him today!
1-865-387-8219
Follow Us On Facebook, Twitter and Linked-In
Chris with a little "cowboy" thang going on
We have fun! Come on and have some with us and
have a great time with your portraits!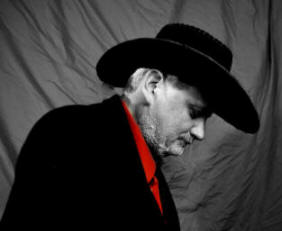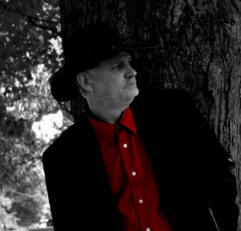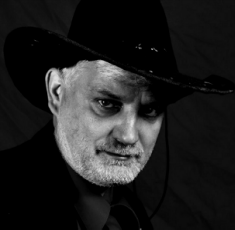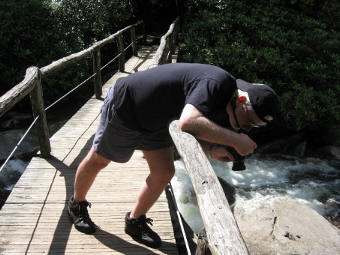 Smokey Mountains, 2010 - Dorislynn White Padgett Photographer (THANKS Ms. D!)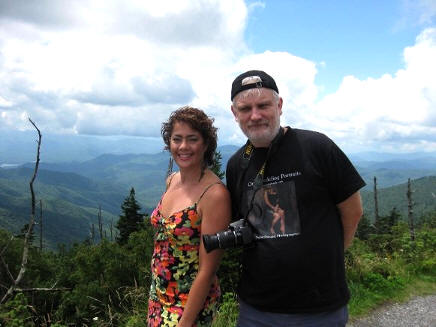 With Danielle Atop Clingman's Dome and about 20 Pounds More
Than Today! Dorislynn White Padgett Photographer (THANKS Ms. D!)

Bookings: chrismc11165@gmail.com
1-865-387-8219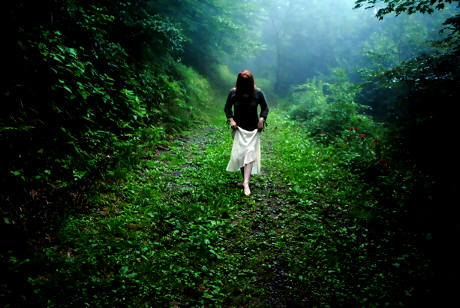 Diana, 2011, "Sherwood" Forest Atop the Dome - July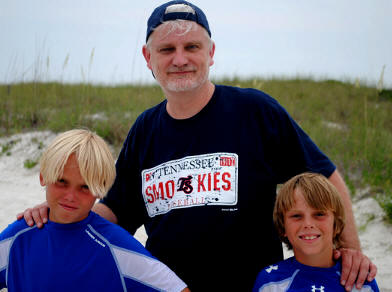 The Summer of 2011 will always be remembered for moments
like the one above- my two buddies Tyler and Taylor Willis
At Mexico Beach, Willis Family Shoot, June 2011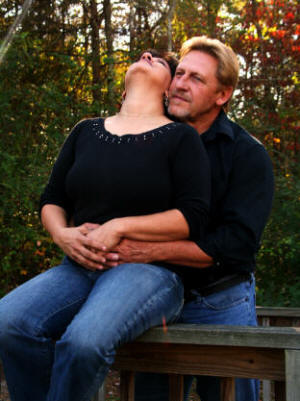 Testimony From One Of Our Couples - The Denney's (Above):
Chris, we had such a wonderful time with you and enjoyed our shoot with you that day a few years back. We just want you to know that you followed us while we reminisced about some very fond memories of what made us who we are as a couple. You are the most un-intrusive photographer we have ever met .. your art is in the moment and you really express yourself and your photos as a family in the most unique way. I look forward to letting you follow us again some day.. You really have a way with people... your a natural... we loved that most of all we will see you again my friend .... Steve and Jackie Denny (PS ...Feel free to use this testimony on your website... you really are amazing!)
Steve and Jackie, 2007

From Facebook:
"Me (Dorislynn White-Padgett, Below) and Danielle Howard and I had a great time that weekend! I recommend that all women (at least once) have a professional photo shoot with a BFF, mother or daughter...it is worth it in memories alone!"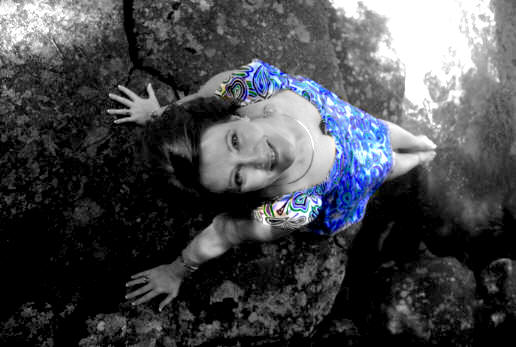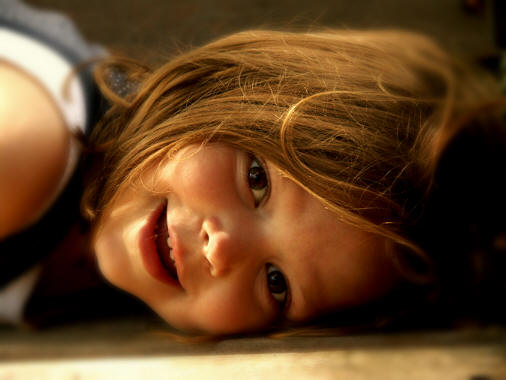 This photo took first place out of 76 other international photographers
in In.spire's contest called "Faces"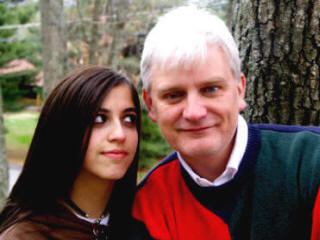 The Above Photo Is Dedicated To All Parents With Teenage Daughters!
It's ok - I get this look often - VERY Often! Our precious daughter Libby, Class of 2008 and freshman at Maryville College this fall with a full-four year paid scholarship! Congratulation Libby and God's speed this coming year and beyond!
FROM AN INDIVIDUAL WHO SAW THIS PICTURE AND EMAILED US LAST FALL:
I have just discovered Google Images and found your site under 'families' I see your last image – "The above picture is in honor of all parents who have teenagers, especially teen-age daughters. I get that look often" I celebrate the fact that you are still looking at each other and smiling the smile that says, "life is OK"

Having family is one thing. Having good family is a joy. We did not have teens. We celebrated their move from childhood at about 13 into 'young adulthood' That way they were welcomed into responsibility and not allowed the loop hole of 'being a teen' It worked. We still had to work on it too. But it worked because the attitude that went with it was counter to the attitude our society in NZ expected of teenagers.

Hug them heaps no matter their age.

Thanks for the good photos.
Greetings to the Moms, too. They are absent from the photos but not the pictures.
Rich Blessings, Martin

Bookings: chrismc11165@gmail.com
1-865-387-8219
From a Fellow Photographer In Kansas: Email on 9/8/2008:
"I came across your website...I love your work. I'm interesting in the song that is playing on your website. I'm a photographer from Kansas and would love to use it for my sons going away CD. He is leaving for Iraq and we are doing family photos this weekend and would love to use it. Thank you for your time. Regards, Jane"
JANE: BEST WISHES OUR PRAYERS TO YOUR SON AND
ALL OUR TROOPS IN IRAQ AND ELSEWHERE!


Bookings: chrismc44@gmail.com
1-865-387-8219

Family Matters: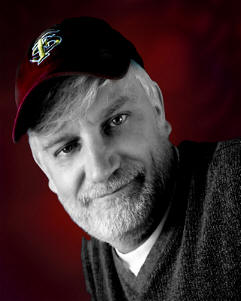 GO SEMINOLES OF FSU!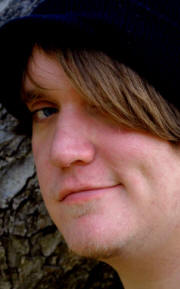 My Oldest Josh, and Freshman at Southwest Georgia Technical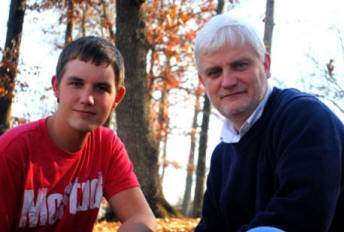 Me and Brandon, Thanksgiving, 2011
Brandon is a Junior Jacksonville State University, Jacksonville, Alabama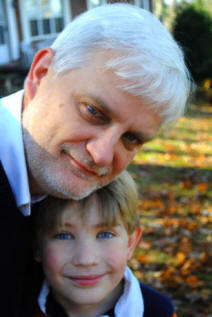 Me and Caleb, Thanksgiving, 2011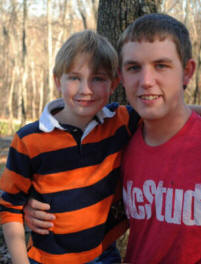 Brandon and Caleb, 2011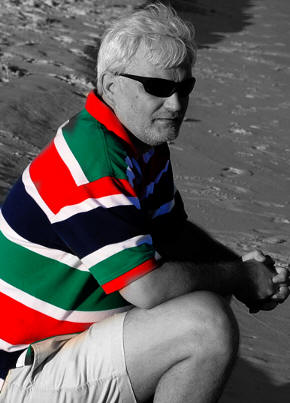 Me after a shoot in 2011 at St. George Island, Florida
We Will Never Forget
9-11-2001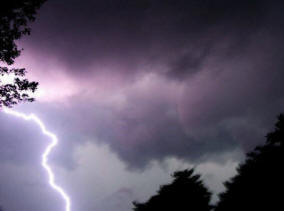 Besides photography, I'm a weather chaser and storm watcher. This portrait of lightning was caught July 31, 2008 standing in my front yard watching a thunderstorm approach from the southwest. Almost got more than I bargained for - my ears popped the second this bolt hit in front of me. (DON'T DO THIS AT HOME!)
Photo: Chris McDonald, 2008
CALL US!! FLEXIBLE PACKAGES, AFFORDABLE
FRIENDLY and PROFESSIONAL
Bookings: chrismc11165@gmail.com
1-865-387-8219